Announcement
Wizards lose in extra innings, 4-3!
More editing options
Despite the solid pitching from Matt Grenier, Matt Hopper and Ernie Wright, the Wizards lost their home opener in extra innings, 4-3, to North Smithfield.
The trio of pitchers walked three batters (one intentional walk) and did not give up an earned run in the 9-inning affair. Of 130 pitches thrown, they threw 89 strikes.
After allowing three unearned runs on three errors in the first three innings, Matt Grenier was replaced by fellow Senior Matt Hopper entered the game in middle relief and allowed just two hits in 3 2/3 innings of work.
Junior Ernie Wright followed Hopper by allowing just one unearned run on one hit in 2 1/3 innings.
Down 3-0 after three innings, the Wizards scored two runs in the bottom of the fourth inning when Matt Grenier lined a two-out, two-run single to right-center to score pinch-runners, Hermes Villar-Acosta and Alex Pedus.
While Matt Hopper retired 9 of 10 batters, West Warwick tied the game in the bottom of the sixth. With one out, Pacer Carpenter walked. Brogan Guilmette, then, blooped a single down the right field line to move pinch-runner Cobly Knott to second base. With two-outs, Grenier lined a single to left-center to tie the game at 3-3.
In extra innings, the Wizards seven walks, but could not push across the winning run, leaving seven runners stranded over the last three innings of the game.
In the bottom of the eighth inning, WWHS had their best chance to win the game with two outs. With runners (Guilmette and Wright) on with two outs, the Northmen elected to intentionally walk Matt Grenier (3/4, 3 rbi's), putting the winning run 90 feet away. The move, however, paid off as reliever Eric Ethier induced a pop-up to short right to end the inning.
In the top of the ninth inning, North Smithfield rallied with two outs. Adam Blakemore reached on an error, moved to second on a wild pitch. After two walks, Blakemore scored on Eric Ethier's infield hit.
In addition to Grenier's three hits, the Wizards received offensive support from Brogan Guilmette (2/3, 2 walks), Tom Doran (1/4), Nick Pecchia (1/4) and Matt Hopper (three walks).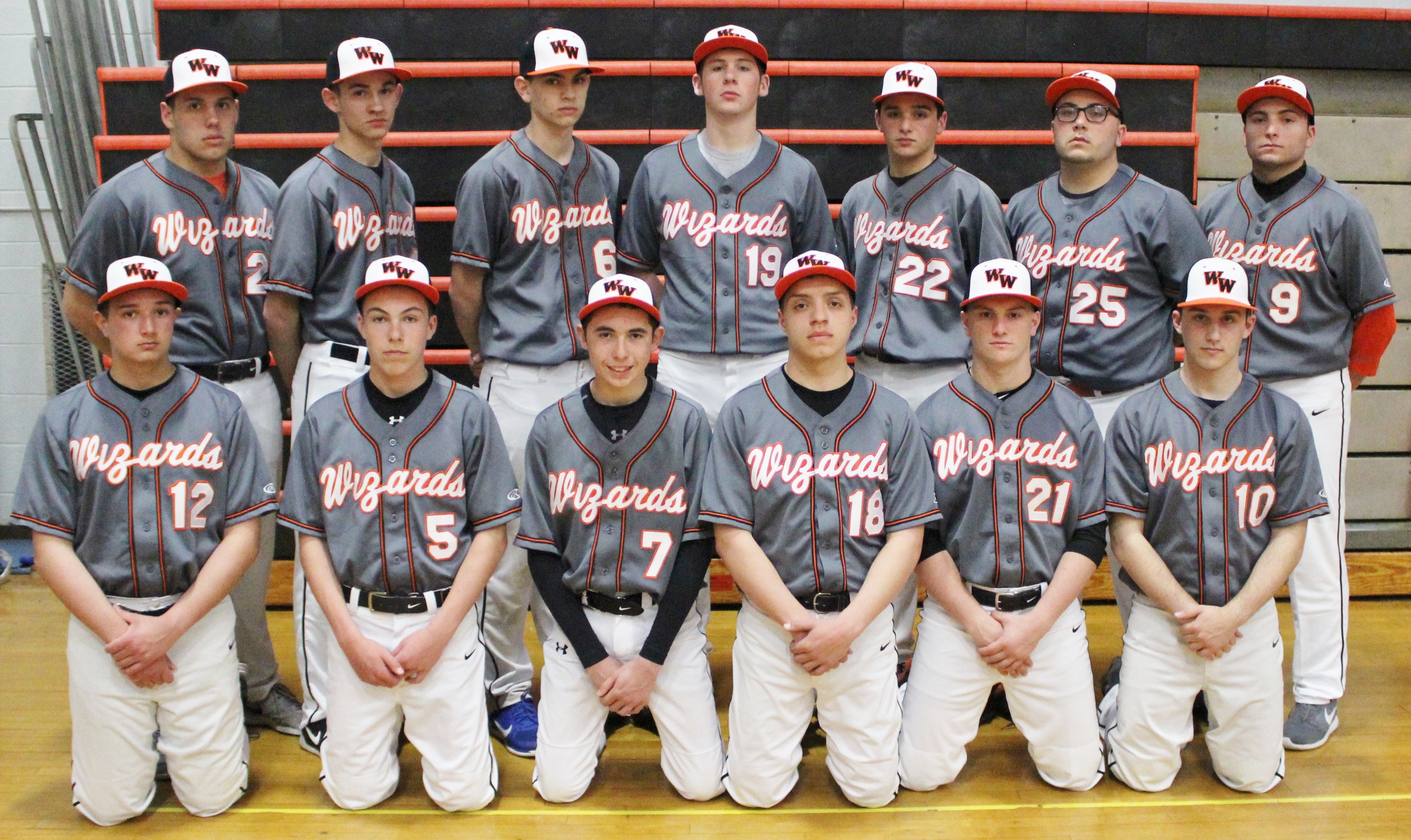 Comments
There are no comments for this announcement.