Announcement
West Warwick 11-Year-Olds Sweep Washington Park for State Title!
More editing options
In the 11-Year-Old State Championship Series, West Warwick swept Washington Park in two straight games to capture the title.
Game One: West Warwick 8 Washington Park 4
In game one of the series, West Warwick utilized the solid pitching of Nick Pedus to overcome a 4-1 deficit and defeat the Providence-based team, 8-4.
In a complete game effort, Pedus struck out six batters.
Offensively, West Warwick received hits from Billy Costello (two singles), Brendan Griffin (two singles), Nick Pedus (two singles) and Dylan Lombari (two-run home run).
Defensively, Reece Davide had two clutch putouts in centerfield and Dylan Lombari was solid behind the plate, throwing out two runners.
Game Two: West Warwick 15 Washington Park 14
In a game that had as many twists and turns as a roller-coaster ride at Six Flags, West Warwick edged out Washington Park, 15-14, to capture the championship.
Billy Costello, who pitched four innings of solid relief, earned the victory.
Offensively, several All-Stars made contributions to the victory. Leading the way were Devyn Glenn (one triple), Reece Davide (rbi double), Nick Pedus (two doubles and two rbi's), Kaidyn Mitchell (two singles and two rbi's), Aaron Parry (one single) and Nick Petrangelo (one single).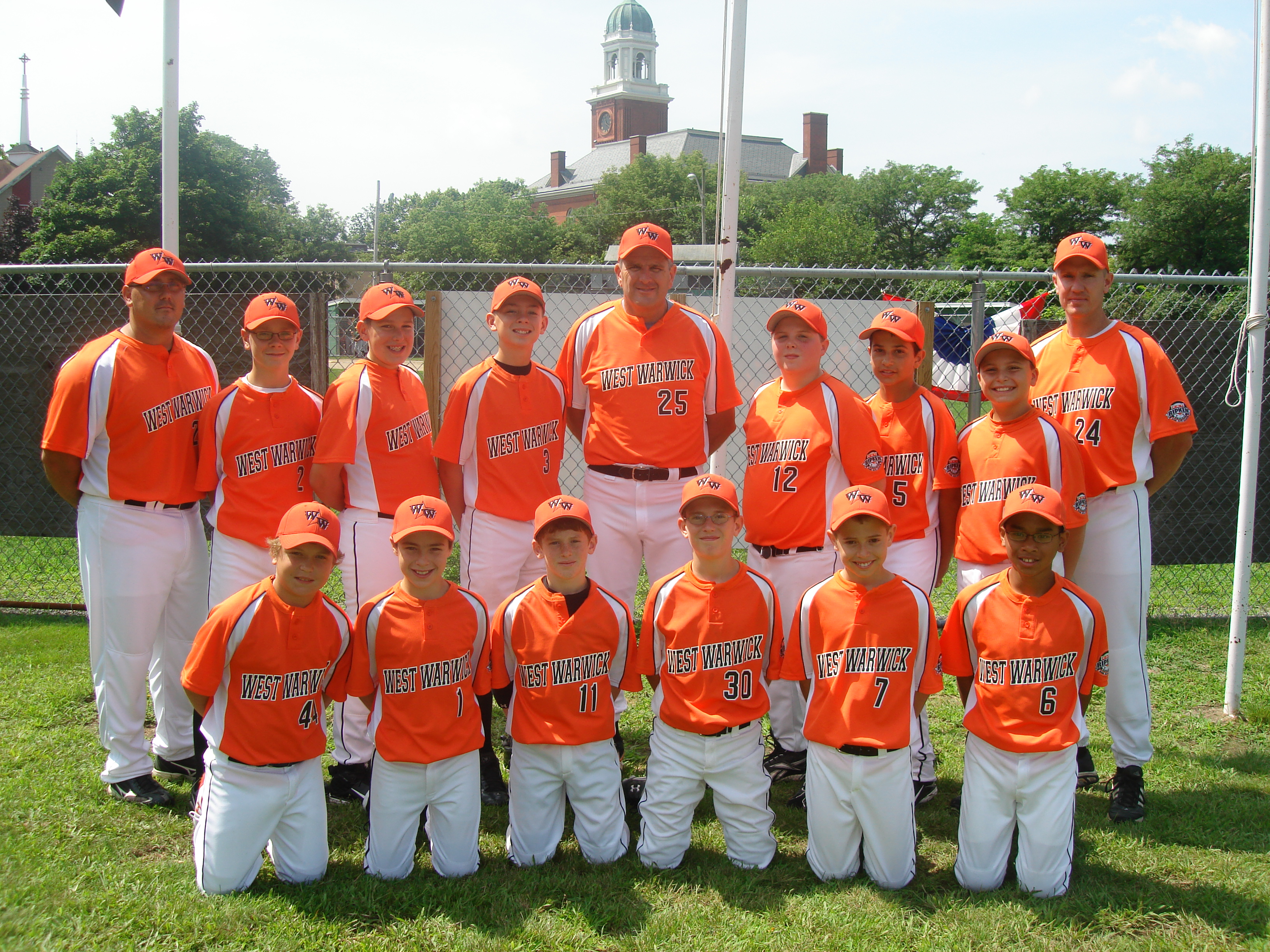 Comments
There are no comments for this announcement.