Announcement
Wizards upend defending champions, 8-2!
More editing options
After losing their first two games of the season, West Warwick bounced back with a surprising 8-2 victory over the defending Division II Champions, Mt. St. Charles.
Led by the solid pitching fo Charlie Tashjian and Robert Bird, the Wizards were able to hold the Mounties to only two runs on seven hits. Tashjian, who earned the victory, pitched four scoreless innings while striking out three and allowing just three hits. Bird, who pitched the final three innings, allowed just two runs on four hits.
In the bottom of the second inning, the Wizards, who were limited to just five runs in 16 innings of play to start the season, scored five runs to open up a 5-0 lead. WWHS received hits from Tom Doran (lead-off single), Andrew D'Ambrosca (single), Brogan Guilmette (rbi single), Matt Grenier (rbi double), Nick Pecchia (rbi single and Chris Gaipo (two-run single).
The Wizards scored single runs in the fourth, fifth and sixth innings.
In the fourth inning, Ernie Wright singled, stole second base, moved to third base on a ground-out and then, scored on a perfectly executed suicide squeeze by Nick Pecchia.
In the fifth inning, Hermes Villar-Acosta (pinch-runner) scored from second base on Matt Hopper's line-drive to left center.
In the sixth inning, WWHS scored the final run of the game when Matt Grenier singled to right field, stole second base and scored on Chris Gaipo's rbi single to right field.
Offensivley, the Wizards received contributions from Matt Grenier (2/4, one double, 2 runs scored and 1 rbi), Nick Pecchia (1/3, one run scored and 2 rbi's), Chris Gaipo (3/4, 3 rbi's), Tom Doran (1/2, one run scored), Matt Hopper (1/3, 1 rbi), Andrew D'Ambrosca (1/2, one run scored), Brogan Guilmette (1/3, 1 rbi) and Ernie Wright (1/2, two runs scored).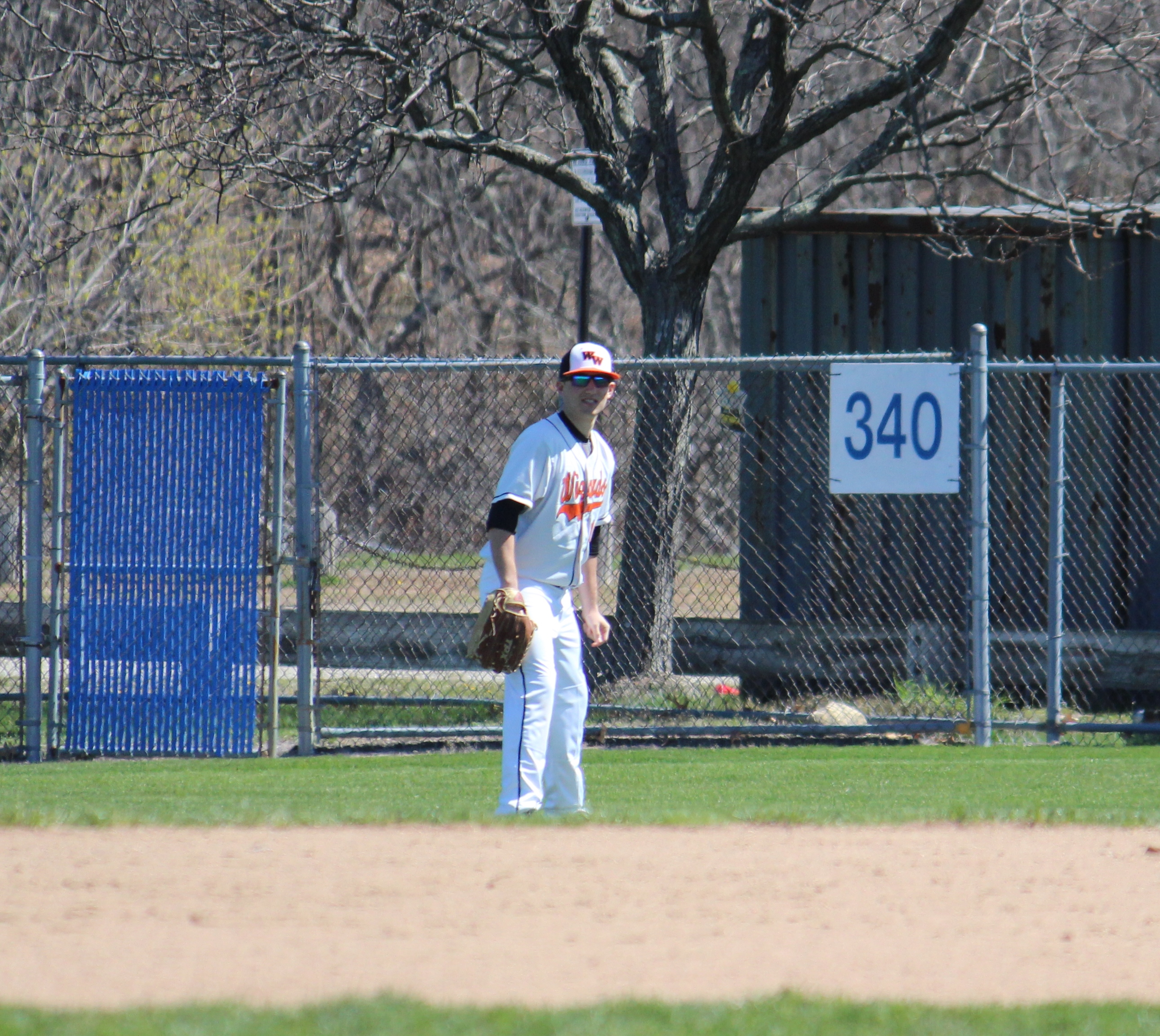 Comments
There are no comments for this announcement.