Announcement
Wizards no-hit Bulldogs, 8-0!
More editing options
Led by the no-hit pitching of senior Matt Grenier, the Wizards won their second game of the year over the Bulldogs of Westerly, 8-0.
Grenier, who pitched the Wizards first complete-game no-hitter in over a decade, struck out 10 batters and walked two over the seven inning contest. While he was supported by some stellar defense over the first innings, Grenier struck out 9 batters in the final four frames. Out of 100 pitches, the righty thre 67 strikes.
The closest the Bulldogs were to getting a hit was actually in the top of the first inning when sophomore Robert Bird made a diving catch down the right field line off the bat of Trai Collins for the final out.
After scoring five unearned runs, highlighted by Ernie Wright's two-run double in the second inning, the Wizards broke open the game in the bottom of the fourth inning when they scored three runs on rbi hits by Matt Grenier (double), Chris Gaipo (single) and Charlie Tashjian (single).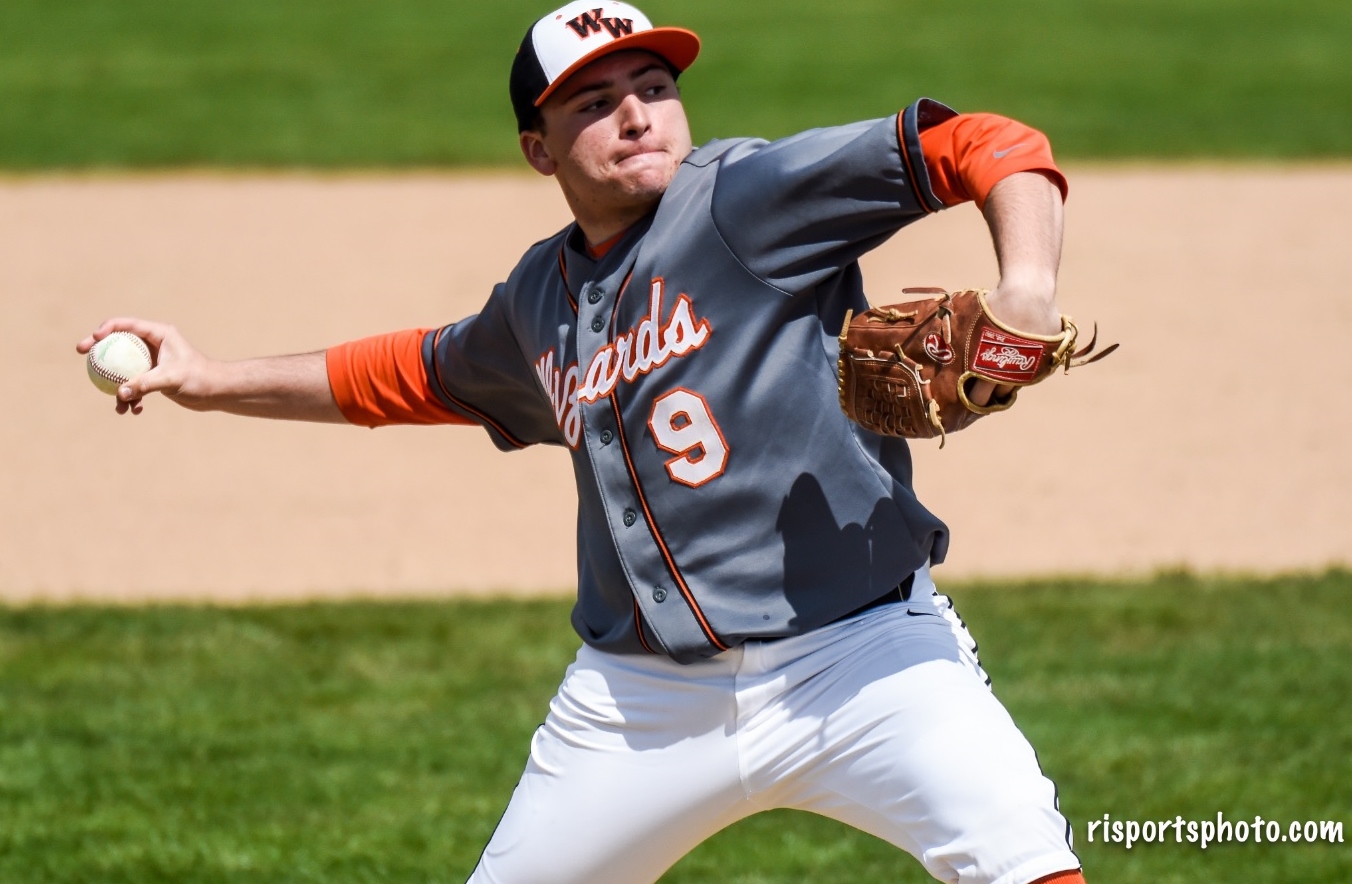 Comments
There are no comments for this announcement.