Announcement
Crusaders squeak by Wizards, 3-1!
More editing options
Led by the six-hit pitching of Mason Feole, the Crusaders were able to squeak by the Wizards, 3-1, in their crossover contest.
Although the future Huskie (University of Connecticut) allowed a season high six hits, he struck out 12 batters and permitted only three Wizards to reach beyond first base.
Senior Matt Hopper pitched well for the Wizards. While keeping the Maroon and White off balance, the burly senior allowed just two earned runs on five hits in seven innings of work.
After setting down the Crusaders in order, switch-hitter Matt Grenier led off with a line drive single to right-center. After reaching second base on a wild pitch, Grenier moved to third base on a groundout to first by Ernie Wright. Feole, however, pitched out of the jam by striking out a batter and inducing a ground out to end the inning.
In the top of the third inning, Prout scored their first run of the game. Nick Fogerty reached on a two-out walk and scored on Cody Hattoy's double to centerfield.
The Wizards tied it up in the bottom of the third when Matt Grenier hit a double to the left-field fence and scored on an Ernie Wright single to centerfield.
Unfortunatley for the Orange and Black, the All-State lefty from Prout, retired the 12 of the next 14 Wizards he faced to pick up the victory. Out of 102 pitches, Feole threw 76 strikes.
Offensively, the Wizards received hits from Matt Grenier (2/3, one double and one run scored), Ernie Wright (1/3, one rbi), Charlie Tashjian (1/3), Chris Gaipo (1/3, one double) and Andrew D'Ambrosca (1/3).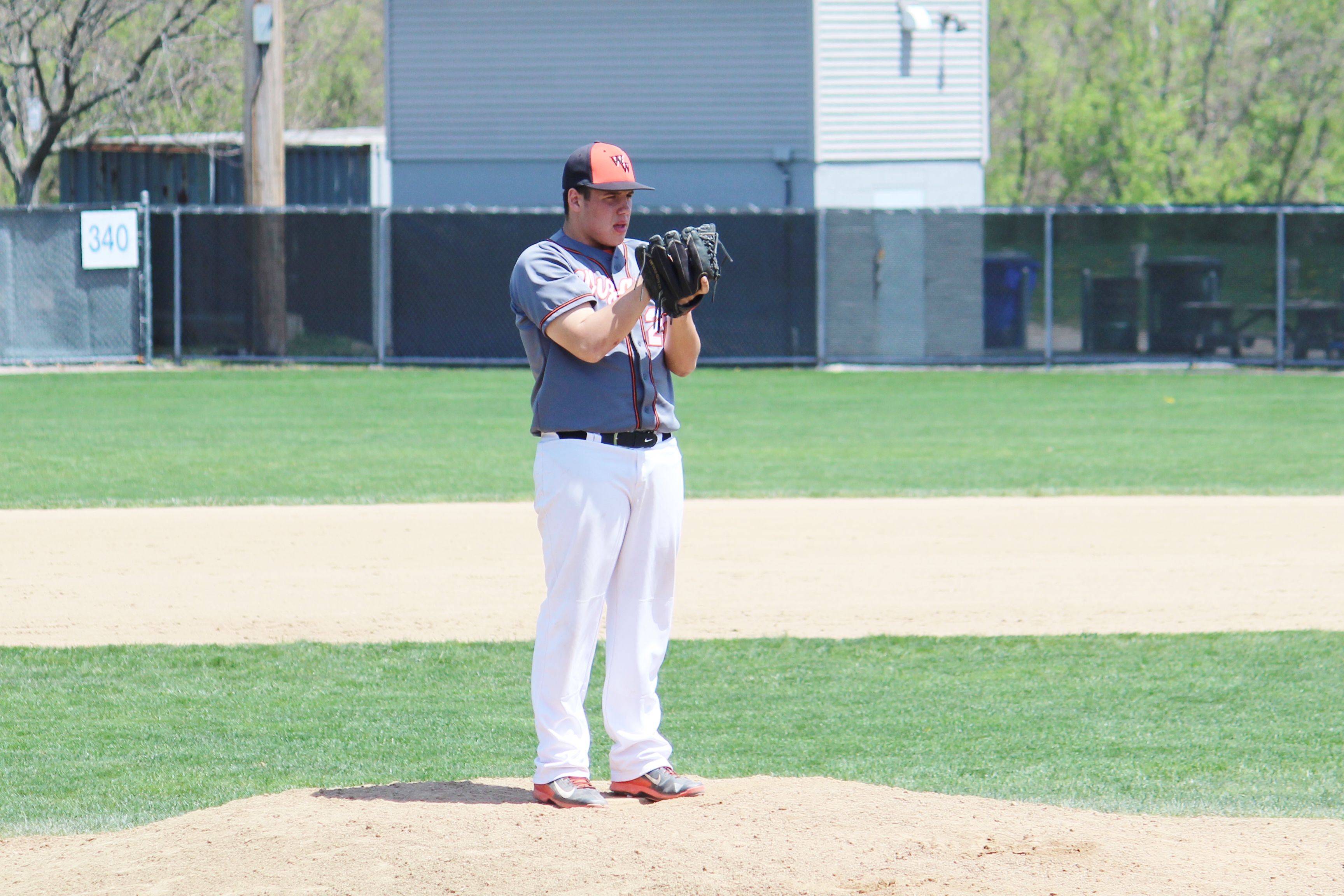 Comments
There are no comments for this announcement.